Our Facility
Chabad of Boca Raton is a center of spiritual richness housed in an exquisite facility, a combination that is sure to enhance your lifecycle celebration or personal milestone.
Thank you for considering us for your special occasion!
Our facility is a perfect setting for just about any occasion, including:
Weddings
Bar and Bat Mitzvahs
Bris 
Anniversaries
Lectures
Conferences
Meetings
Memorials
Birthdays
Upshernish (hair cutting for a 3 year old boy)
Shabbos Kiddushim
Our ballroom can host up to 350 guests with banquet seating, And up to 600 with lecture seating.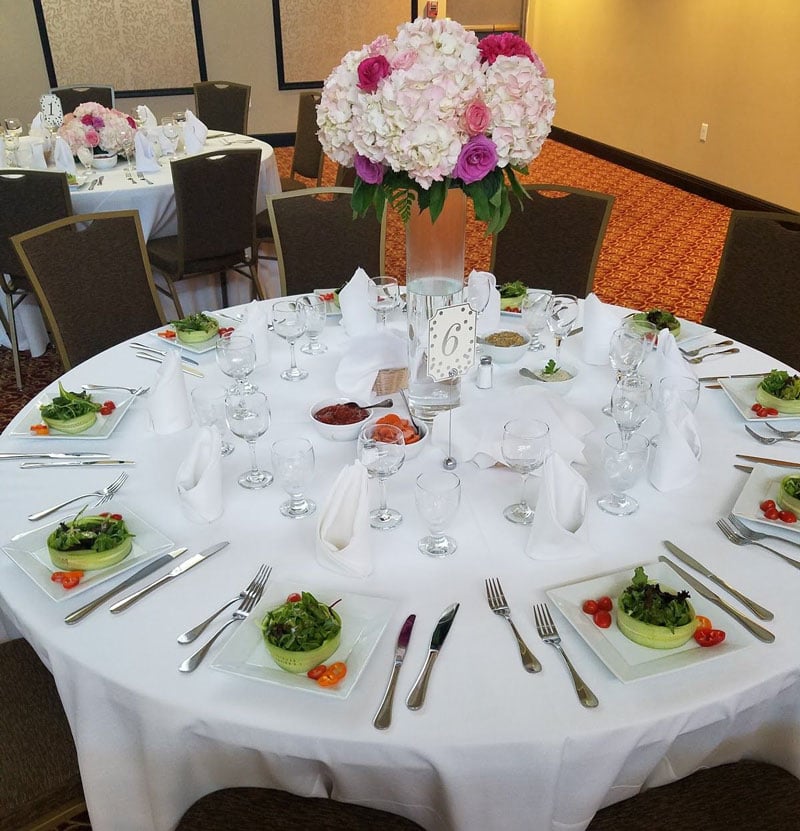 Reserving your event
To check availability, please call or e-mail Rivka Bukiet: (561) 487-2934 ext. 1 or [email protected]
Primary Event Space
Ballroom - 3,000 sq ft
Our partitioned ballroom is a spacious and sunlit setting for events of up to 175 guests. A deluxe commercial kitchen opens into it for ultimate service.
Full Ballroom - 6,000 sq ft
Weddings, galas and social affairs will feel right at home in our largest space: a combination of the Marble Room and the Ballroom with banquet seating for up to 350 people (approx. 300 with a dance floor).
Main Sanctuary
A wedding ceremony, bar mitzvah or bris takes on deep new meaning in our expansive 220 seat sanctuary—a marriage of rich Judaic symbolism and cutting-edge design.
Daily Sanctuary
Up to 60 people can enjoy this versatile space with access and amenities perfect for groom receptions, private dinners and corporate meetings.
Lobby
An extended entrance lobby featuring high ceilings lined with stained glass windows, ideal for cocktail hour or a bride to receive guests before her Chuppa.
Classroom
Up to 18 people can enjoy this Space, perfect for corporate meetings, Yichud room, or bridal room
On-Site Kosher Catering
Chabad of West Boca Raton works exclusively with One West Catering. It is not permissible to bring any outside food into the building for your event.